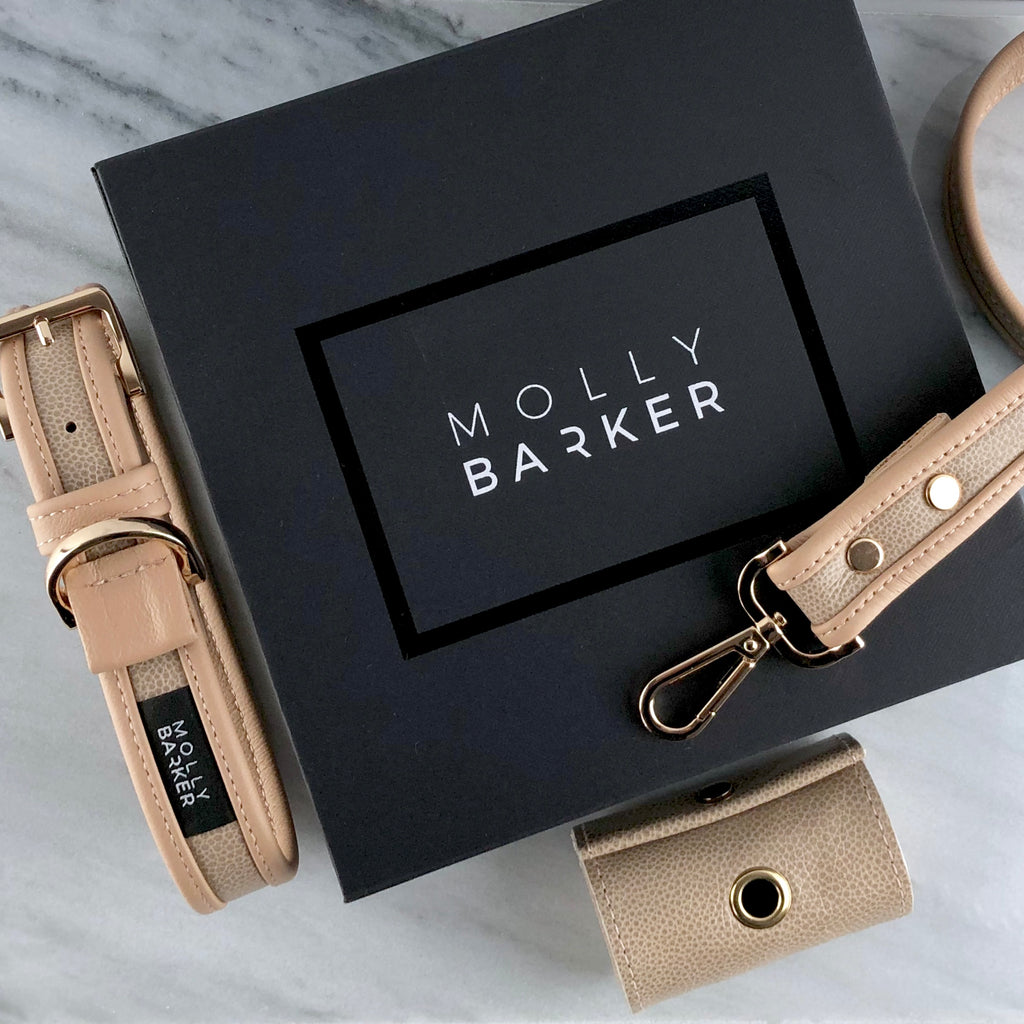 Sasha Collection Dog Gift Set
Sold Out
Achieve the perfect style statement with a matching set of collar, lead and waste bag holder. Choose the set that coordinates with your own fashion accessories, or harmonise the set to your dogs personality.
This gift set is ideal for new dog owners or as a gift on your dogs birthday.
Care instructions: 
These products are made with natural leather that "ages" organically and beautifully over time. Clean with leather cleaner to help keep the leather soft and supple.